News — fall fashion
Posted by Amy Curtis on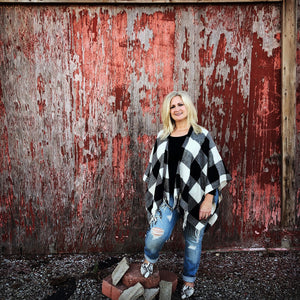 How many times have you stood in front of your closet just staring and no matter how long you stand there absolutely nothing seems to jump out at you?  That is the very reason every girl needs a few essential pieces each season.  Your "go to closet must haves"!  I have spent hours and hours pouring over vendor sites trying to pick out the perfect pieces for this fall at Poppy Lane Boutique.  This is what I have learned.   Here is a list of 5 things that I think will help you over the "what in the world am...
Posted by Amy Curtis on
There's a chill in the air and the leaves are changing - time to change up your closet for fall!  Grab a cup of your favorite pumpkin spice latte and check out all of our trendy boho looks to update your fashion vibe! Pair up one of our Judy Blue jeans ~ Skinny, Relaxed or Boyfriend ~ with one of our long cardigans, a fringed poncho or one of our bohemian styled floral sleeved shirts!  Add in fun fall colors:  olive, burgundy, gray & mocha! You can keep yourself warm this season and make sure your outfit is still totally...